Who are we?
Seafreedom is mostly me, Tony Hammock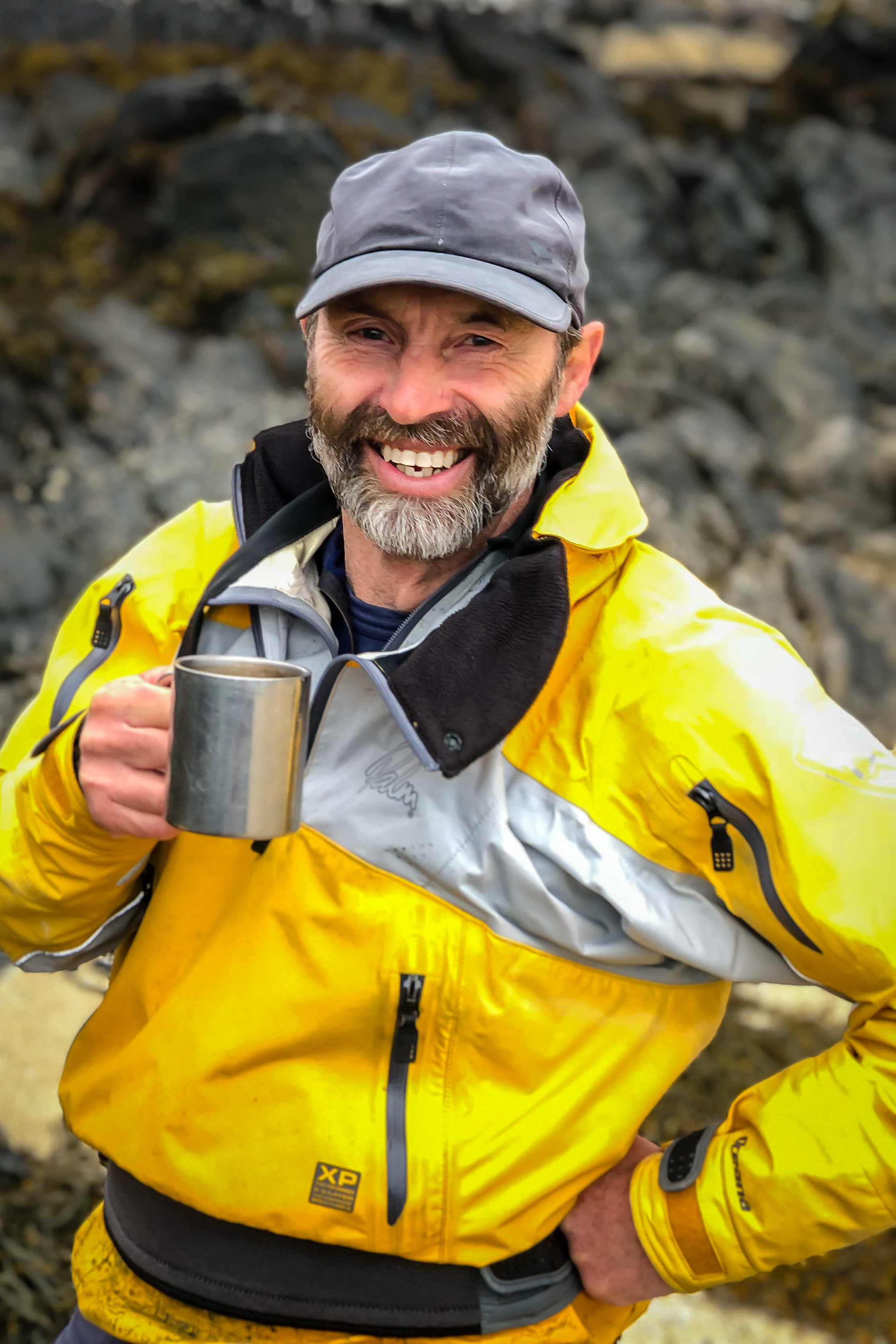 I've been a paddler since the Beatles made the White Album and I got my first coaching qualification the year that Bill Clinton became president!
I topped out on qualification with Level 5 Coach status in 2012, but I still feel like every paddling day is a new experience and I feel very lucky to live and work in this world-class sea kayaking area.
As a level 5 coach and 5 Star leader, I can guide and coach pretty much any aspect of sea kayaking in anything from mirror like conditions to Force 5+ and strong tidal flows
I seem to have become a bit of a specialist in:
Building confidence
Sea kayak safety
Long term development
Moving seawater and tide-race paddling
Converting pool rolls to real rolls
Alaska!
Leonie and Kag are "Seafreedom Associates". They are also highly qualified leaders and coaches. We have often worked together with clubs and events and paddle together for fun. But mostly we operate independently leading/coaching individuals and small groups.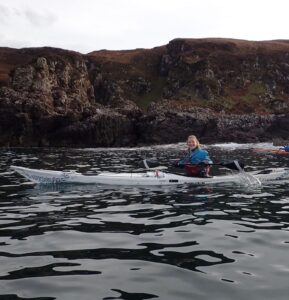 Leonie is a Level 2 coach and Advanced Sea Leader
She has been paddling, coaching, leading and sailing the Argyll waters for about fifteen years. There are very few people who know these waters as well as Leonie.
And have a look at her other business www.artandsea.co.uk where you can order amazing artwork and graphics for your kayak, campervan, yacht or aeroplane etc.
You can contact her directly via her own website.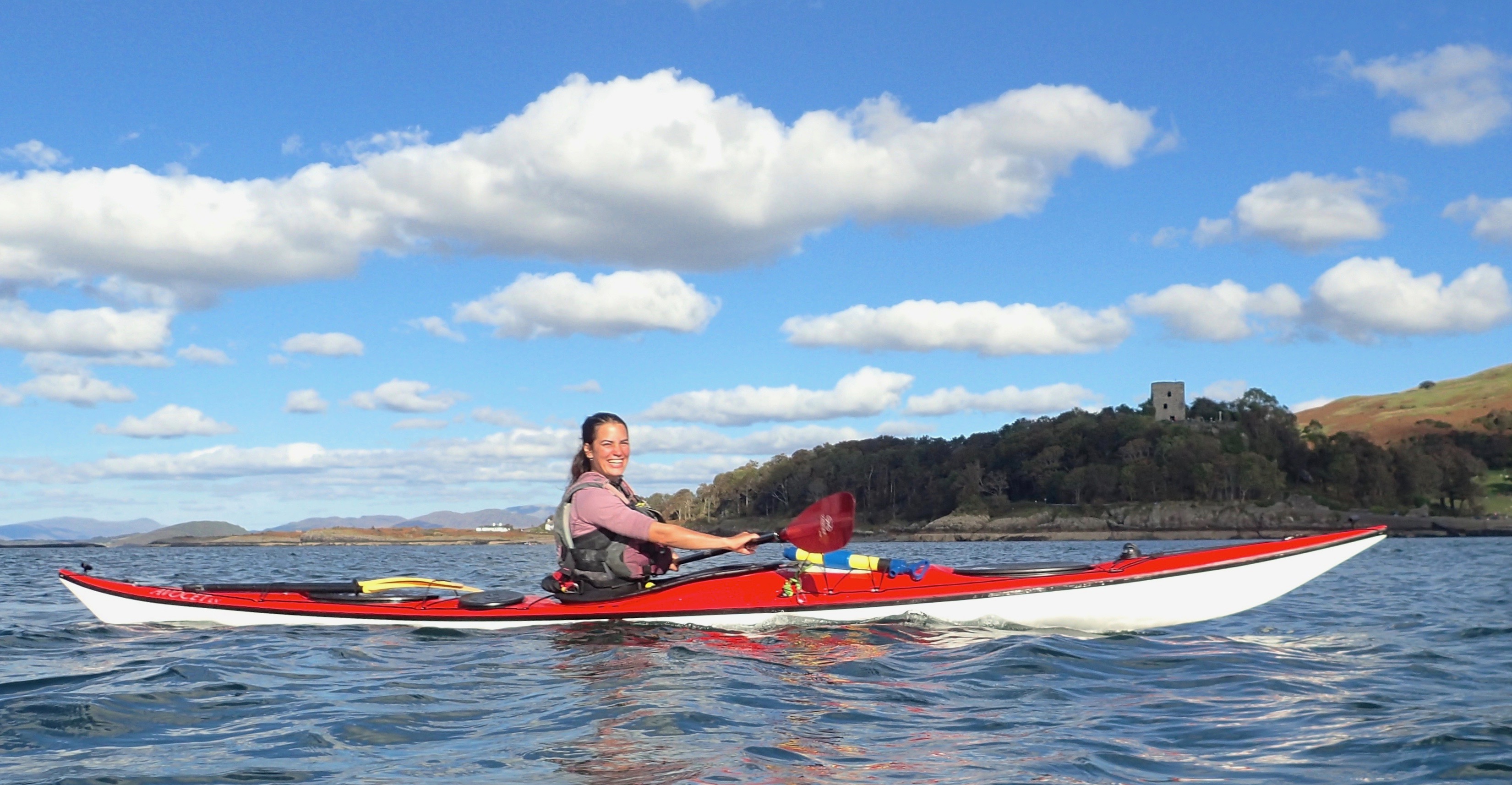 Kag Gannon is an Advanced Sea Leader and a Level 2 UKCC coach. She also has a degree in marine and coastal tourism and is especially knowledgeable about the marine environment.
Kag was raised on the small and isolated island of Luing in the Firth of Lorn. She has an extensive knowledge of the Argyll, Lochaber and West Highland coasts.
She loves introducing people to sea kayaking, guiding multi day trips and showing people the environment she loves.